In 1977 I spent two months driving from California to Maine in a Volkswagen van named Amazing Grace. "Gracie" and I left San Diego on March 1st, meandered across the country, and arrived on Mount Desert Island on April 30th. By April 31st I knew I had found my new home. I lived there for the next five months and returned nearly every year until 2013 when I moved here permanently.
I took most of the photos in this collection including the three self portraits at the beginning. In 1977 I shot film with a Mamiya Sekor 35mm camera and a 50mm lens. My friend Steve Murphy took the last and best picture in this set and gave me the print as a gift. It has hung on the wall in every place I have ever lived since then. I took the large picture below at Pretty Marsh. From left to right are Alison, Bob, Pamela, Sandy, Ellen Jane, and Christopher.
Many of the photos are from the Jordan Pond House restaurant located in Acadia National Park in the village of Seal Harbor. I worked there from May to October of 1977 and again during the summer of 1978. For the first few months I was a clerk in the gift shop and later switched to the kitchen where I made popovers. The pay then was $3.00/hour minus room and board. The girls lived in a dorm over the kitchen and the guys lived in a bunk house at the edge of the woods. Living and working together we became fast friends. In the group photo, I'm the guy with the red bandana.
Sadly, the "Pond House" burned in the spring of 1979 and though it was rebuilt a few years later, the character, charm, and deep tradition of that one-of-a-kind tea house were lost forever. Today I rarely meet anyone who remembers or ever visited the old Jordan Pond House. I guess that's what happens when you get older. I was just 22 when I took these pictures, but I remember the experience like it was yesterday. It was an amazing time and it was grace that brought me to this beautiful island that I am blessed to now call home.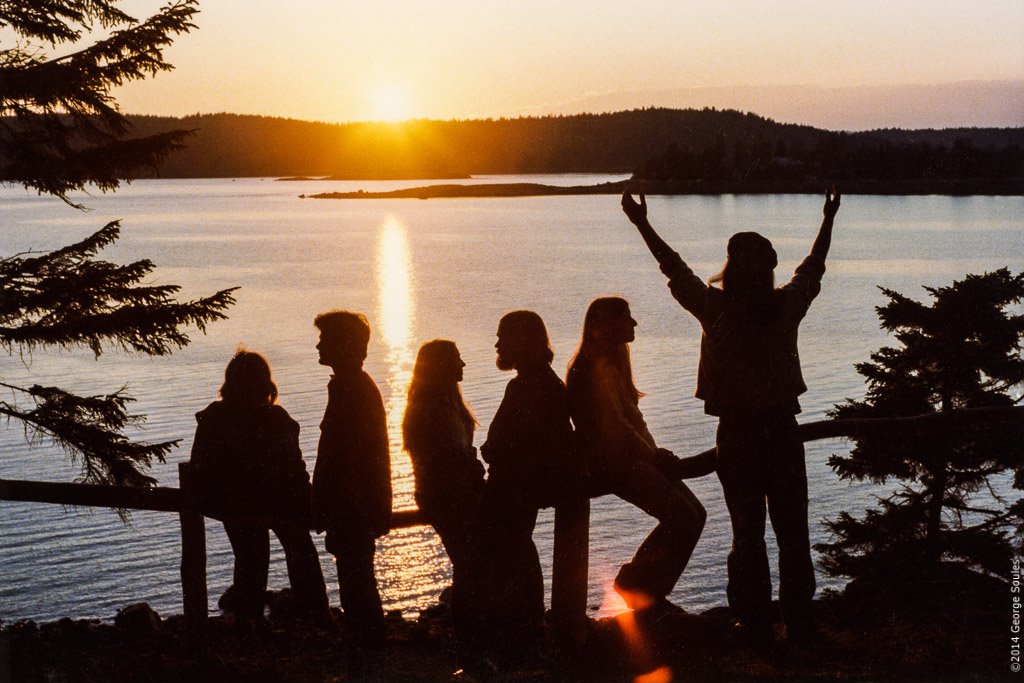 Click an image above to see a larger picture