Camp Beech Cliff (CBC) is a non-profit year-round outdoor educational and recreational center located on Mount Desert Island in Maine. Through summer camps and year-round outdoor education, leadership and recreation programs, CBC seeks to enrich the lives of people of all ages. Its mission is to inspire personal growth, interpersonal connection, and a deep appreciation of the natural world.
In preparation for an iPhone photography workshop I'll be teaching at CBC for the Acadia Winter Festival, I visited to scout out shooting locations. Here are some shots I got while there. As you can see, the grounds and buildings are beautiful and opportunities for cool images abound. If you visit, be sure to check-in first at the office, ask permission to take photos, and get a visitor's pass. Everyone there is very friendly, but camper safety is a top priority and the staff needs to know who is on the premises.
I shot most of these images with the native Apple camera app on my iPhone 5s, though for a few I used VSCO Cam. One feature it has that I really love is an electronic level to make it easy to get your phone level and plumb which is really important for architecture photography. For post-processing I only used Snapseed and Image Blender. There are dozens of camera and post-processing apps, and some iPhoneographers use six or eight to process one image. Combining the power of different apps is called apping.
Snapseed has most of the features I need and is very easy to use. Image Blender adds basic layering and masking plus it supports blend modes similar to the ones in Photoshop. The first thumbnail below is a blend of three images: the indoor ball court; a "Photography" sign on one of the buildings; and an accidental picture I took of my leg. Normally I would have deleted the leg shot, but it was perfect for this composite. The last shot is a two image blend. One image is of the high ropes course and the other is the stone patio that you can see in the black & white shot. Cool, huh?
If you don't normally post-process your smart phone images, I encourage you to give it a try. It's a lot of fun and a great way to pass time while sitting in a waiting room. My one piece of advice is to expect to be frustrated at first. Each app's user interface is different and some are pretty quirky. Instructions, or even any text, is limited or non-existent which makes for a trial and error learning experience. If you stick it out, the rewards will come and you'll be glad you made the effort.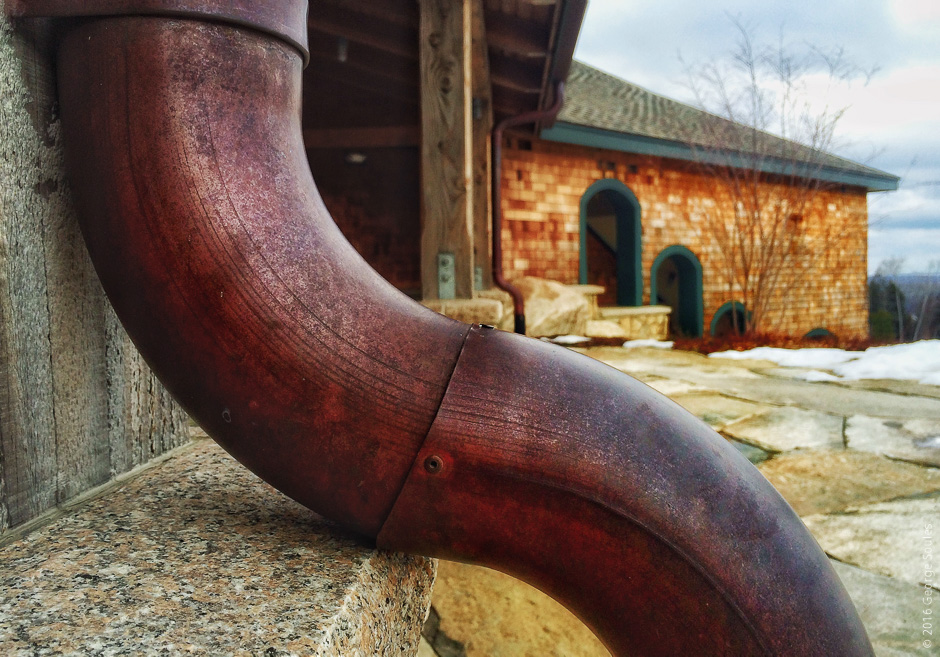 Click an image above to see a larger picture