New York's lower east side is where my journey began this morning. I flew to LaGuardia last night from Bangor, Maine and checked into the "tenement chic" Blue Moon Hotel. This now upscale neighborhood was once one of the most densely populated places on earth. It is rich in history, though much of it is very dark. After checking into my if-only-the-walls-could-talk room, I walked around the block to Sorella, a great little Italian restaurant. There I was treated to a tasty and memorable dinner by my long time friend David Turner. Delicious food, the best company, and a good night's sleep made me ready for today's adventure.
On this Wednesday in late January I had just two goals: see the Flatiron Building, and make my 1:30 PM meeting at 2 Broadway where I was to give a presentation to New York City Transit. The fact that these two destinations were in opposite directions was motivation to get up early to brave temperatures in the teens while walking in dress shoes through an inch of snow that had fallen overnight. I walked the two miles from my hotel to 5th Avenue and East 23rd to find the Flatiron Buildings looking not much different than it did when Berenice Abbott photographed it in 1938 and Douglas Levere rephotographed it in 2001. Seeing this landmark in person has been on my bucket list for a long time. I feel satisfied and grateful to have now photographed it myself albeit with a Canon 5D2 and 40mm pancake lens instead of an 8x10 view camera.
Chilled to the bone, I walked back to my hotel, warmed up with a hot shower, and then ventured out again. This time I trekked along the waterfront all the way to the tip of Manhattan before turning up toward the Financial District and the offices of NYCT. The meeting went well, and despite my flight back to Bangor being cancelled, it was a pretty good day.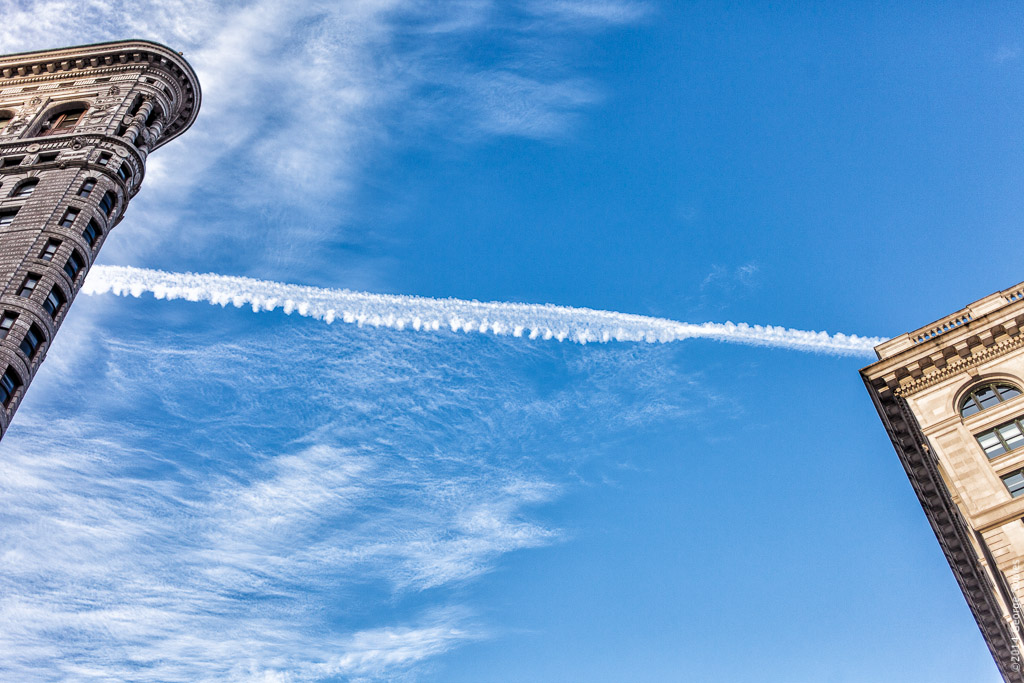 Click an image above to see a larger picture